1.The android system is popular in the stream device
In the age of cord cutting, old fashioned cable boxes couldn't be less popular. The boxes themselves have always been a pain, causing additional rental fees to consumers and coming loaded with inexplicable bugs. Now, even the big cable companies like Charter and Comcast are offering their customers streaming-only viewing options that have long been favored by users of third-party streaming boxes.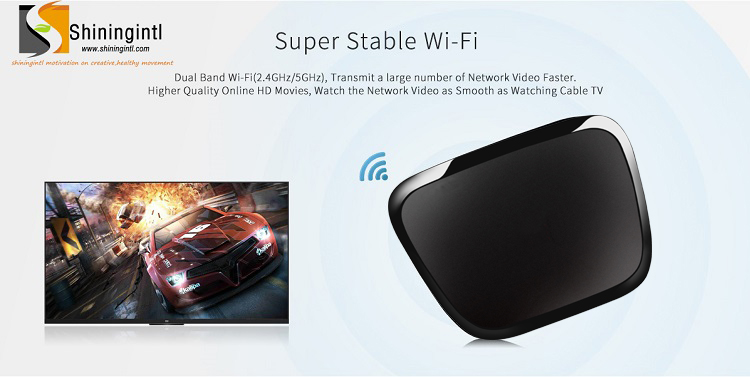 Despite the popularity and ease of use presented by these companies like Roku, Apple TV, and their ilk, more and more Android TV boxes keep cropping up around the market. The demand is understandable; those more popular TV boxes are closed platforms where the Android boxes allow you to make all kinds of alterations to customize your experience. It's rather akin to the argument between users of Android phones and their Apple equivalents.
One of the greatest benefits of an Android TV box is that you can quickly and easily install Kodi from the Google Playstore, even with very limited tech knowledge. Sure, you can install Kodi on the Roku and Apple TV, but the installation process can be somewhat tricky and, more than likely, you'll have to find an online instructional to guide you through it step by step. Even then, many might falter along the way. With the majority of the Android TV boxes on our list, it's as easy as installing an app on your Android phone.
If you aren't familiar with using one of these devices, you may be wondering why Kodi is so important that it would make you want to buy a device that allows for easy installation as opposed to purchasing a name brand with which you are more familiar. It's simple: Kodi is the main application that most people use when streaming media. For the controversial practice of streaming licensed media content without paying for it, which does have legality issues, Kodi is the go-to software. For those who aren't very tech savvy, it isn't worth taking the chance on buying a closed platform where you will have to side load Kodi, because if you cannot figure it out, you are left only using the limited number of streaming services that your platform comes with.
In addition to streaming movies and TV shows, Kodi has a huge library of add-ons that let you to customize its abilities. You can install gaming add-ons to turn your Android TV box into a retro gaming console, weather add-ons that keep you abreast of weather conditions in your area, picture viewing add-ons that turn your TV into a slideshow of your favorite photos, and more. The possibilities are nearly endless.
Another convenient thing about Android TV boxes is that they can be used as internet browsers on your television, pairing with wireless keyboards and mouses to give you a full computing experience in the middle of your entertainment center. This means you'll be able to check your Facebook or e-mail account without having to pull out your phone or laptop. Some even allow you to install Skype and use your TV for video chatting when you add a webcam to the setup.
2.what you should consider about inside an android box
Looking at Android TV boxes in a lineup, you might be hard-pressed to figure out which of them packs the most punch, unless you know what you're looking for when you crack one open.
If you do know what you're looking at in there, you'll begin to see some of the more important differences among these boxes, like the processors they're using or what version of Android a given box can support. The key here is picking the best system for future-proofing, especially as 4K compatabilitybecomes more important.
A lot of Android boxes use yesterday's processing capabilities to keep their prices low, especially since they're primarily uni-taskers, only needing to run one operation at a time. Still, 4K demands a lot of processing power, and a box outfitted to smoothly stream up to 1080 only will be obsolete faster than one equipped to handle the 4K revolution.
In addition to the ability to handle 4K media, there are other specs or capabilities one should look for in an Android TV box. If you plan on using it with a surround sound system, then you should purchase a model that offers a 5.1 audio passthrough. This allows your device to pass the sound signal from the media source straight through to your TV or surround sound system without altering it in any way, resulting in significantly better sound quality.
H.265 hardware decoding, sometimes written as HEVC, will come in handy over the years as the average size of video files gets larger and larger. The H.265 codec is extremely technical, but in a nutshell, it makes your device more efficient when decoding large video files so you get high image quality with little to no lag time and without straining your device's hardware. It will also help your device support 8K video as it makes its way into the mainstream.
Over-the-air updating, or OTA, is also a convenient feature to have. This is basically an app that makes your Android TV box check for updates periodically and, if they are available, automatically install them so you don't have to worry about manually updating the firmware.
Android boxes often require a mouse to navigate the user interface, so a box that comes with a wireless mouse–or better yet a mouse and a keyboard–will generally be a smart choice, otherwise you may have to lay out additional money to purchase these items separately. When looking at the cost of the models you have in mind, consider whether they come with all of the external devices that you will need. If not, make sure to add that into the estimated cost to help you determine if a particular unit really fits into your budget.
Finally, one might want to take style into account when making their purchase decision. While it should not be the deciding factor, it is worth mentioning that there is a certain degree of style to the design of a lot of these boxes and, considering that they are more than likely going to become a centerpiece in your entertainment area, you may want to buy one that you enjoy looking at.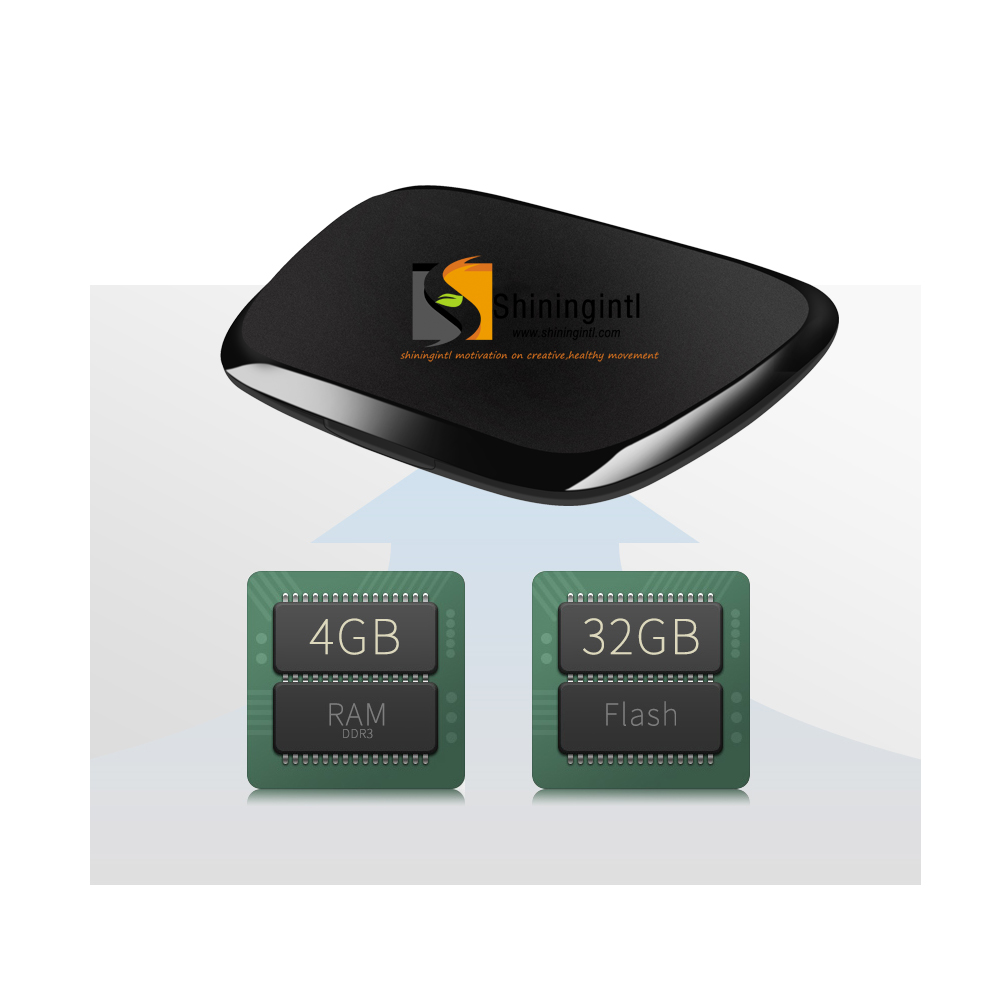 3.the trend of TV will be on android TV box
When I was a kid, just as everyone was getting their hands on these increasingly ubiquitous AOL starter discs, a friend of mine had his parents acquire a strange device called WebTV. It was a Microsoft product that connected your telephone's internet signal through a crude computer box that displayed a browser window on your television screen. My friends and I used it for studious research into human anatomy.
That was in the late 1990s, and just before the turn of the millennium, even after Microsoft has stopped selling the device, their user numbers grew to nearly 800,000. There was a demand, but the tech was still struggling to rise to the wants of the consumer.
TIVO showed up after that, introducing for the first time a sense that you didn't have to be in your home in front of your TV at a given moment to watch your favorite shows. Suddenly, Nielsen ratings began to lose their relevance like an old Vegas crooner at the dawn of Rock 'n Roll.
Apple dropped their first TV device in 2007, though it took until January of 2008 for a software update to allow it to run autonomously, disconnected from any other Apple device. The first generation Roku boxes appeared soon after that in 2008, and they were billed as Netflix devices before anything else.
TV studios took notice of the trends, and began desperately trying ways to get people to watch their shows while they aired, as the industry was still desperately clinging to their on-air ratings numbers to sell advertising spots. They even joined forces with Twitter and had their show's stars live-tweet with fans exclusively during live broadcasts.
The irony there, of course, is that most of the live-tweeting took place during commercial breaks, diverting attention away from the very ads for which they were trying to sell spots. Now, Android TV boxes have come to tempt a significant amount of the market toward a more customized experience, and a full complement of the latest games, apps, and features.
This content  come from wiki.ezvid.com