For some reason you smart bracelet will have problems in operation, it always show error message on the screen, if that happen, you may fix that problem by reflash the firmware, as the bluetooth function support direct firmware update by bluetooth, it is really easy to do it , it doesn't need any cable or tool, just update it with your smart phone.
Like a pandora bracelet, the GPS smart bracelet S908, S908s are the same way to update, Shiningintl is the professional manufacturer and supplier for the smart watch and smart bracelet, here is the steps to to DFU firmware update for this GPS wristband
1.step 1: install the DFU apk into your smart phone, the firmware bin is inside the apk package, the updating is from the smart phone to the sport bracelet.
2.step 2 :launching the application on smart phone, it shows screen like this
then select device you want to update
3.step3:choose SN code the device you want to update,  each device has a unique identification, this SN is to identify your device,
If you can't find the corresponding device, click here to scan.
4.step4: Click "Update", and waiting for the firmware update finished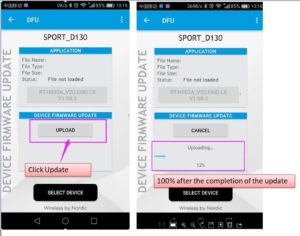 5.step5:Check whether the software version has been successfully updated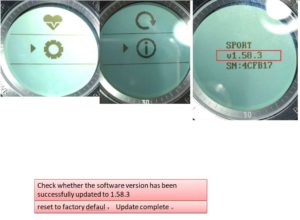 6.step6: reset your device , the firmware update finished
please find attached firmware update package for Shiningintl S908