The best creative earbuds is coming from Shiningintl, it is call Qi wireless charging station earbuds SH-EA4 earbuds.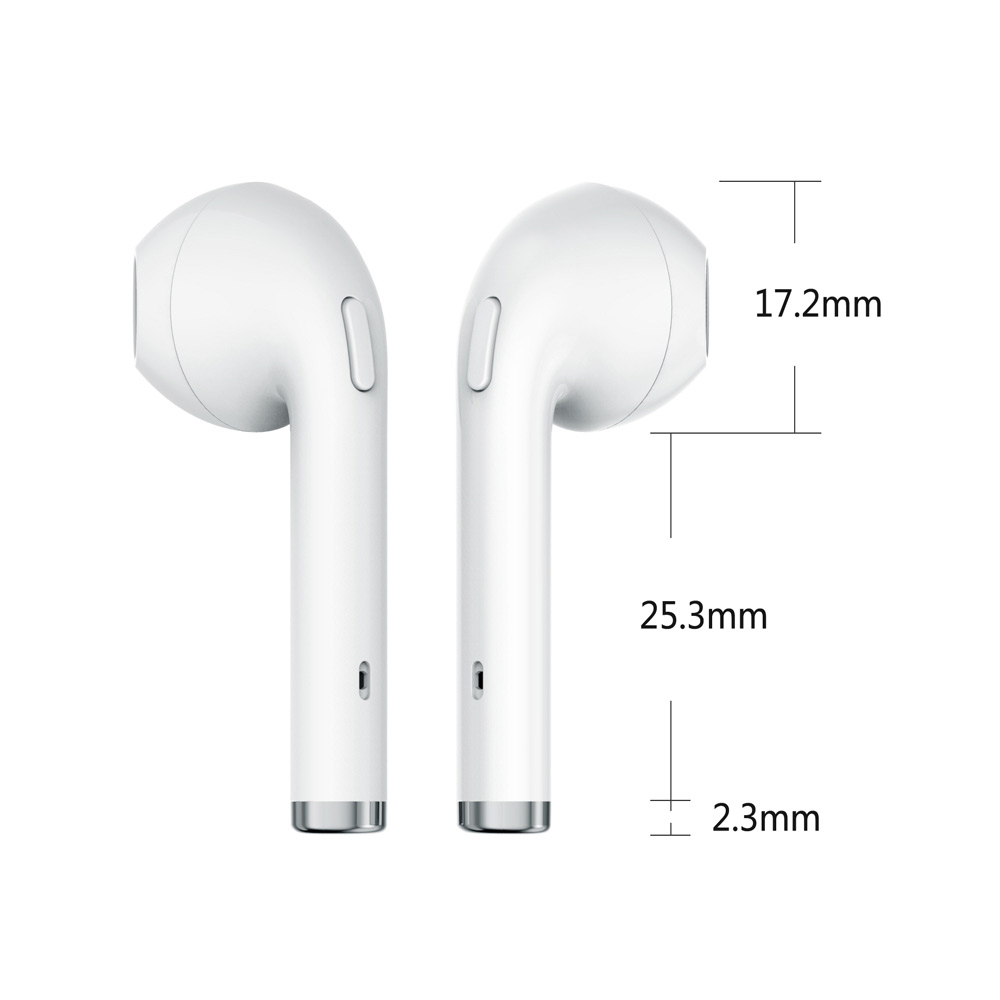 The wireless headphones has existed for a long time, but most of the wireless bluetooth earphones on the market are actually not really wireless at all. Why  to say that? These "wireless" headphones are connected to the mobile phone by Bluetooth. The left and right earplugs of these headphones are not wireless, but now the situation is changed from apple airpods.
The advantages of Bluetooth headset are very familiar to everyone, and true stereo wireless Bluetooth headset is further, since the advantage of apple AirPods, it creats the trend of wireless two ears earbuds, but except the expensive AirPods, do you have another option for a true wireless stereo earbuds? The Shiningintl airpods alternative should be a great option to provide the best quality and sound. The new apple airpods alternative is more powerful in various functions comparing to an Apple airpods.
This article will reveal the Shiningintl Qi wireless charging earbuds, the best replacement for an expensive apple airpods.
the most fashion design,:
the Shiningintl airbuds has a fashion design as the apple airpods, but it is not a copy of airpods, it also has an charging station with 500mah battery inside, the creative appearance is a little similar to the apple airpods.
creative function:
the Shiningintl qi earbuds is a creative design installed a Qi standard wireless charging receiver into the charging station, so small case with so powerful function, it is the better design comparing to the Apple earbuds.
True wireless stereo support, the Shiningintl wireless charging earbuds has an professional bluetooth chipset inside, the chipset link the two earbuds together, combine the left and right ear together to create stereo music and sound.
Reduce cell phone radiation:
The Shiningintl wireless Bluetooth earbuds connection to iPhone and Android, it can reduce the cell phone radiation for a long time usage, comparing to the cellphone signal, the Shiningintl bluetooth earbuds is much less radiation
As a professional solution provider and manufacturer in the audio industry, Shiningintl is in deep rearch in Bluetooth headsets for many years, and it can bring a lot of benefits with a Shiningintl Bluetooth headset. We all know that the cell phone is radiant. This kind of radiation is not good for the brain. We don't study how many brain cells it will kill, but it is certain that it hurt our health. And the Shiningintl apply its good solution to this problem to reduce the radiation. It can keep our brain away from the cell phone,
Big battery capacity cabin:
In order to supply the best working experience, the Shiningintl earbuds puts an 500mah batter inside the cabin, it can supply an 6-8 hours continue music playing or voice calling in a day.